Complete Website Hosting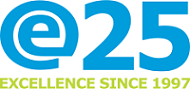 Bedinger Group offers a range of website hosting solutions, all operating with 99.9% up-time. No matter what the size and scope of your website, you get the same excellent network, infrastructure, and service. We continuously monitor website, email, and database connections, ensuring prompt issue resolution and consistently fast download times. Daily backups are performed for disaster recovery, while strict security ensures all data remains private and safe. We have been hosting websites for over 25 years.
Large or Small. We've got you covered
Every business is unique. Whether your business is large or small, Bedinger Group offers a wide range of website hosting services and options to meet company budgets, growth, and diversity. We offer hosting packages from small WordPress websites and blogs, to large-scale e-commerce sites and applications. Further, if you want your website hosting managed, Bedinger Group can provide services to meet those needs. By mixing and matching across platforms to meet your requirements, you see a return on investment (ROI) from services that suit your business needs. This also means your in-house IT staff can stay more focused and be more efficient.
Our Hosting Services:
Dedicated hosting: for large, database-intensive websites and applications with high traffic volumes and resource needs
Semi-dedicated: for large websites with a limited number of websites and with medium-sized databases and site traffic
Shared website hosting: for small to mid-sized websites, with cost-conscious budgets
Virtual private servers: dedicated memory and storage based on client need with root or admin privileges.
WordPress hosting: offering the ability for third-party plugins and custom configurations.
All Hosting Includes:
Direct access to our knowledgeable IT staff
High-speed managed firewall for data and network security
Automated nightly backups
Automated server monitoring, alerting, and recovering for minimized downtime
Managed servers and services
Control panel to manage email accounts, domains, and DNS records
VPN (Virtual Private Network) Access
Robust SMTP for application messaging
Redundant DNS name servers both on and offsite
Founder, Mikel Bedinger is supremely attentive to all aspects regarding our relationship. We've been with Bedinger Group since 2003 and the longevity of our association is surely a testament to the aforementioned quality of service.
Robin Koda, Vice President—Koda Farms, Inc.
Don't be put in a hosting box, let us create a website hosting solution that best fits your needs.